"Develop a passion for learning. If you do, you will never cease to grow."

Anthony J. D'Angelo

Author
The nationally recognised Diploma of Specialised Bowen Therapy 10847NAT takes your Bowen therapy career to the next level. Refine your skills further through new assessment skills and specialised moves to gain in-depth understanding of how Bowen therapy promotes healing in the body. Your specialised knowledge will support you in treating persistent health issues.
Pre-requisite: Certificate IV in Bowen Therapy 10846NAT (or equivalent)
Got more questions? Scroll through the training information below and enter your email address to receive your free course information pack. You can also find a trainer and assessor near you here, visit our FAQ here or contact us here.
Course Recognition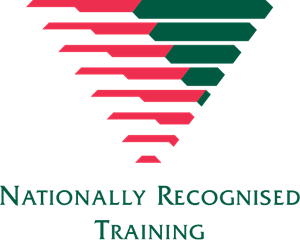 Nationally Recognised
Completion of the only nationally recognised Bowen course offered in Australia*, allows you to feel secure that our courses have been consistently upgraded to meet the high-quality standards of education in Australia.
Graduates of the Diploma of Specialised Bowen Therapy 10846NAT can join Bowen Association Australia as an Accredited Member.
Areas covered in this course:
A range of specialised Bowen procedures
Clinical assessment skills
Embryology
Body systems
The effects of Bowen therapy on proprioceptors and the autonomic nervous system
Common pathologies and clinical presentations
Rehabilitation techniques
Bowen assessments & special tests
Integrating Bowen technique with assessment skills for clinical practice
Bowen specific anatomy fascia, muscle firing patterns, muscle/meridians
Course Delivery
The course is a blend of distance learning and practical in-class learning.
Here at BTA, we know that life can get busy! The Diploma of Specialised Bowen Therapy 10847NAT has been designed with flexible study plans to enable you to study whilst managing your other commitments.
Our dedicated Student Services team are here to guide you through your Bowen journey, alongside our experienced BTA Trainers. 
View Units of Competency
Diploma of Specialised Bowen Therapy 10847NAT
NAT10847001 Perform specialised Bowen Therapy health assessment
NAT10847002 Select specialised Bowen Therapy treatment to meet specific client needs
NAT10847003 Provide and monitor specialised Bowen Therapy treatments
HLTAAP003 Analyse and respond to client health information
CHCPRP003 Reflect and improve upon professional practice
CHCPOL003 Research and apply evidence to practice
CHCLEG003 Manage legal and ethical compliance
BSBESB404 Market new business ventures
Entry Requirements
Computer Requirements
Internet access
Microsoft Office (2013 or later)
Adobe Reader to open and read .pdf documents
Basic computer skills
Fees & Duration
Course Duration: Minimum of 12 months and a maximum of 24 months
Course Fees: $5,020 – Get in touch for the full course brochure and cost breakdown, including our flexible payment options.
Payment Method
No upfront costs
Pay As You Go, where you only pay for the module(s) you enrol into. This spreads your total course cost over 12-24 months.
Specialist Bowen Therapist:
Specialist areas of interest include chronic conditions, babies and children, pre and post-natal care, sports and personal training, stress management, trauma, body-mind aspects, rehabilitation and more.
Starting your journey to become a BTA trainer and assessor
Managing a multi-disciplinary clinic